Taste again, as if you've never tasted before
Pull beets from the plump, black soil brush them against your trousers, take a bite.
With icicle feet, we plough through trout waters, lie in the raspberry glade,
sun in our noses, leaves of sorrel between our teeth.
Forage one last time before going home, for a prize, fir tips
or perhaps mushrooms, in our scratched hands blackthorn for the compote.
The longer I cook,
the more I leave out.

Welcome!
I'm Sven Wassmer.
The peace and the unspoilt natural environment of Switzerland's forests and mountains unlock a treasure trove of creativity in my mind. As a chef, I think it's important to understand the natural world around you and to know the local farmers and producers who supply your ingredients. We forage for natural produce in the surrounding forests and mountains. I am very much at home in the Swiss Alps. My signature cuisine combines Swiss produce with the best ingredients from around the world.
Thoughts inspired by nature gradually mature and transform into concrete ideas. Once I know what I want to cook, I have a picture in my head of how it will look and taste. It's important that everything retains its character. I want our guests to experience the true essence of the produce. My cooking is therefore very stripped back and minimalist.
Happiness is a feeling
to be treasured.
From little moments – leaping across a crystal-clear mountain stream, for example – to big moments like that first holiday in a faraway country. Even when they are gone, these moments stay with us. All it takes is a certain taste, a smell, a texture, and they spring to life again. 
Our cuisine evokes memories of childhood discoveries, of the great outdoors, of a sense of wonder. But it also helps to make unknown connections and create new memories. The result is a treasure trove of happy moments: savoured in one evening and etched in the memory for ever.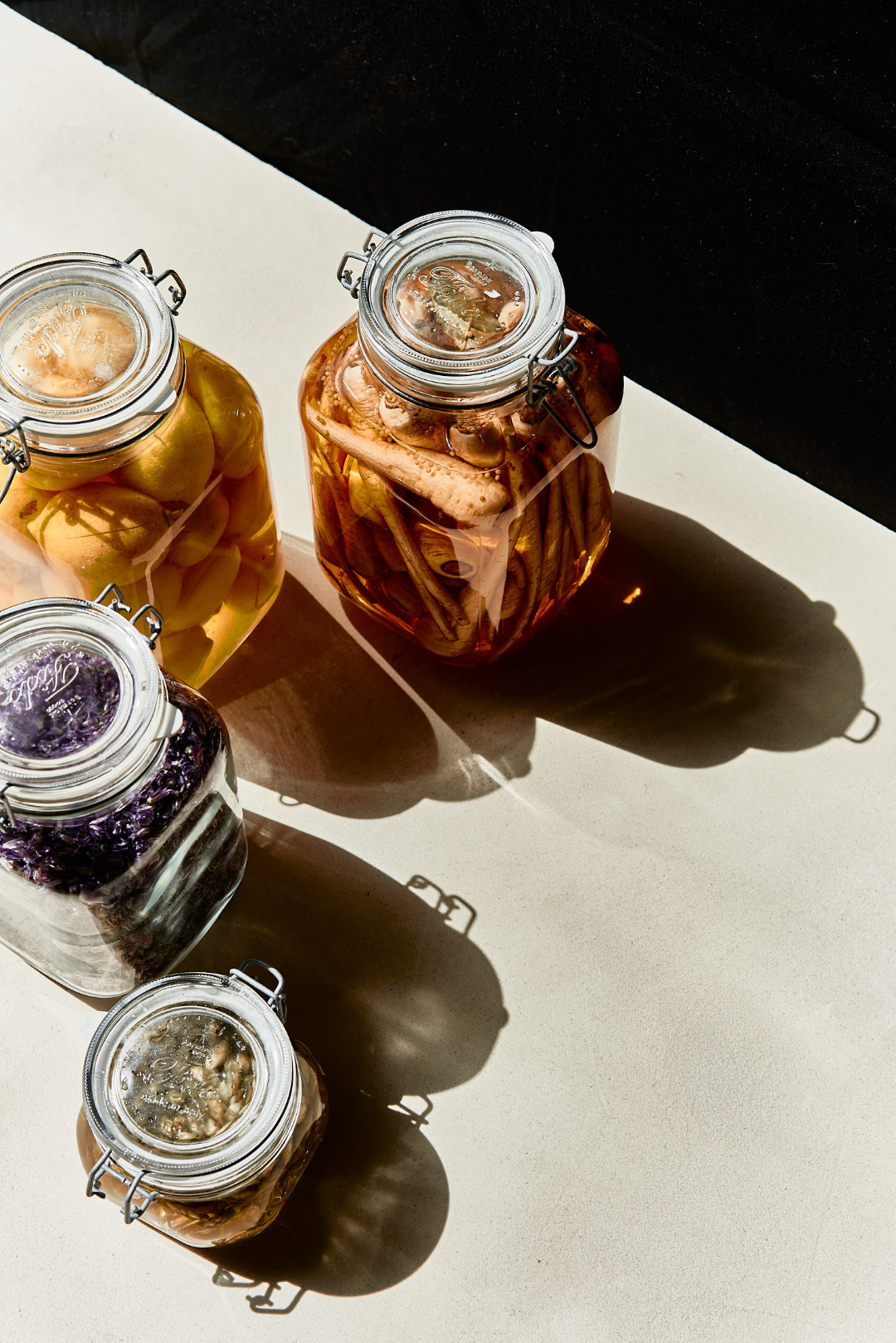 I want to evoke memories and create new ones.
My cuisine transcends borders. It's important to me to combine our local focus with a cosmopolitan outlook.
Our only limits are the natural boundaries imposed by the seasons. They determine the quality of the produce, wherever it comes from. In my cooking, I hope that guests can sense that our ingredients are of the finest quality, carefully selected and matured and ripened to perfection. I want my cooking to evoke happy memories in our guests and create unforgettable new ones. 
To help achieve this, I also resort to traditional techniques such as fermentation, pickling and drying. Grilling also plays an important role because, when it comes to food preparation, nothing is more primal than the power of fire.
The secret is
teamwork.
My team is very important to me. We are always discussing new ideas and trying out new things. It helps promote creativity. It's precisely because we have different opinions, ideas and approaches that we end up creating such amazing dishes. It's a process of constant tweaking, and everyone is fully involved. I have a clear vision of how our cuisine should be. The nuts and bolts are down to teamwork. And we are happy to showcase what we can do: in an open kitchen.
Presentation and wine:
the perfect match.
My dishes are always presented on carefully selected tableware. Sometimes on a stone slate or on an edible base. In our capacity as host, presentation plays a crucial role. It transports my memories and stories to our guests and reflects the provenance of the produce. Our wines and alcohol-free drinks round off the experience to perfection. They are carefully and knowledgeably selected by Amanda Wassmer-Bulgin, an outstanding sommelier – and my wife.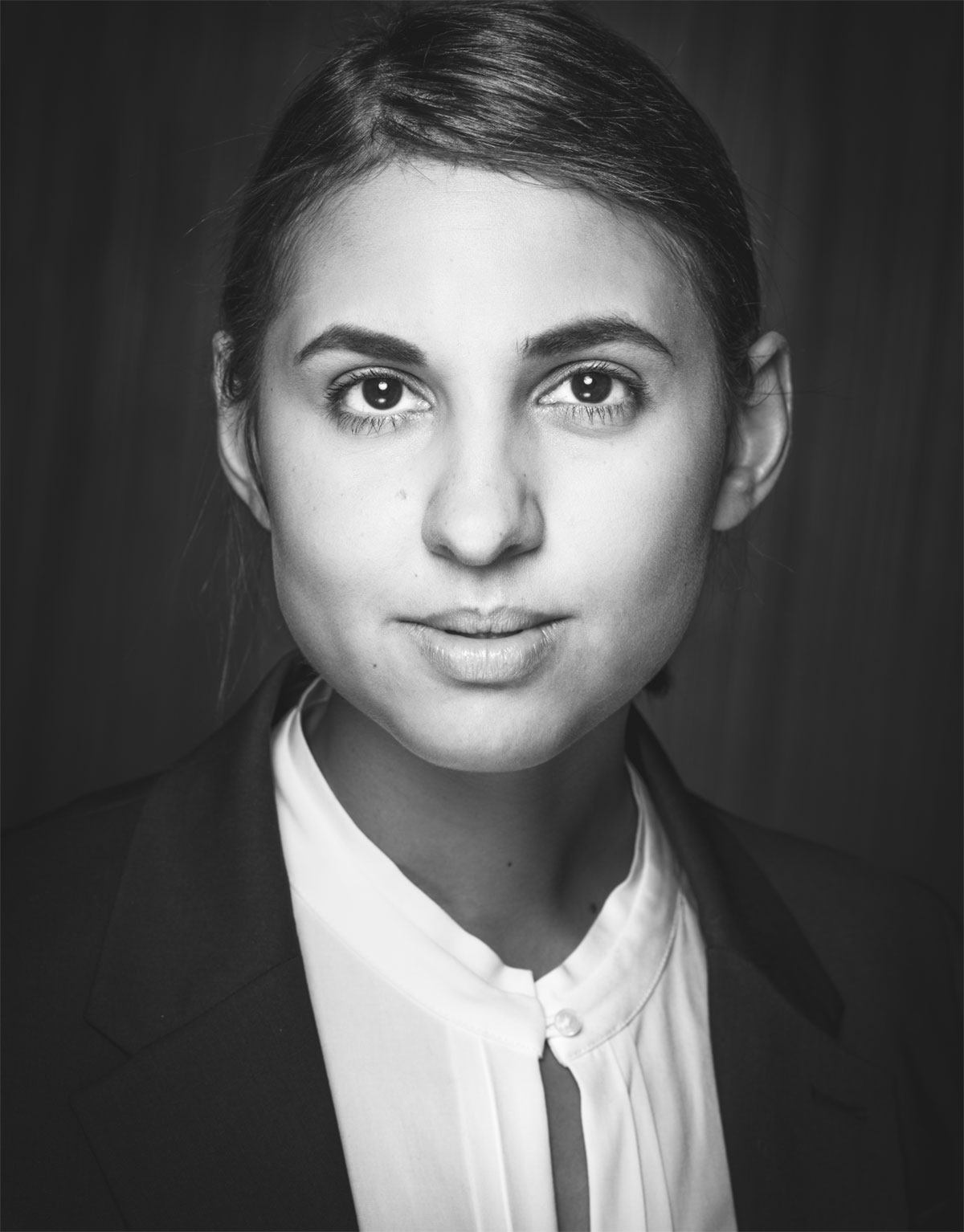 How it was,
how we will be
On the table lie my day,
my month, my year
I eat my mountains, my field,
my brook
My taste buds move on to
the salty sea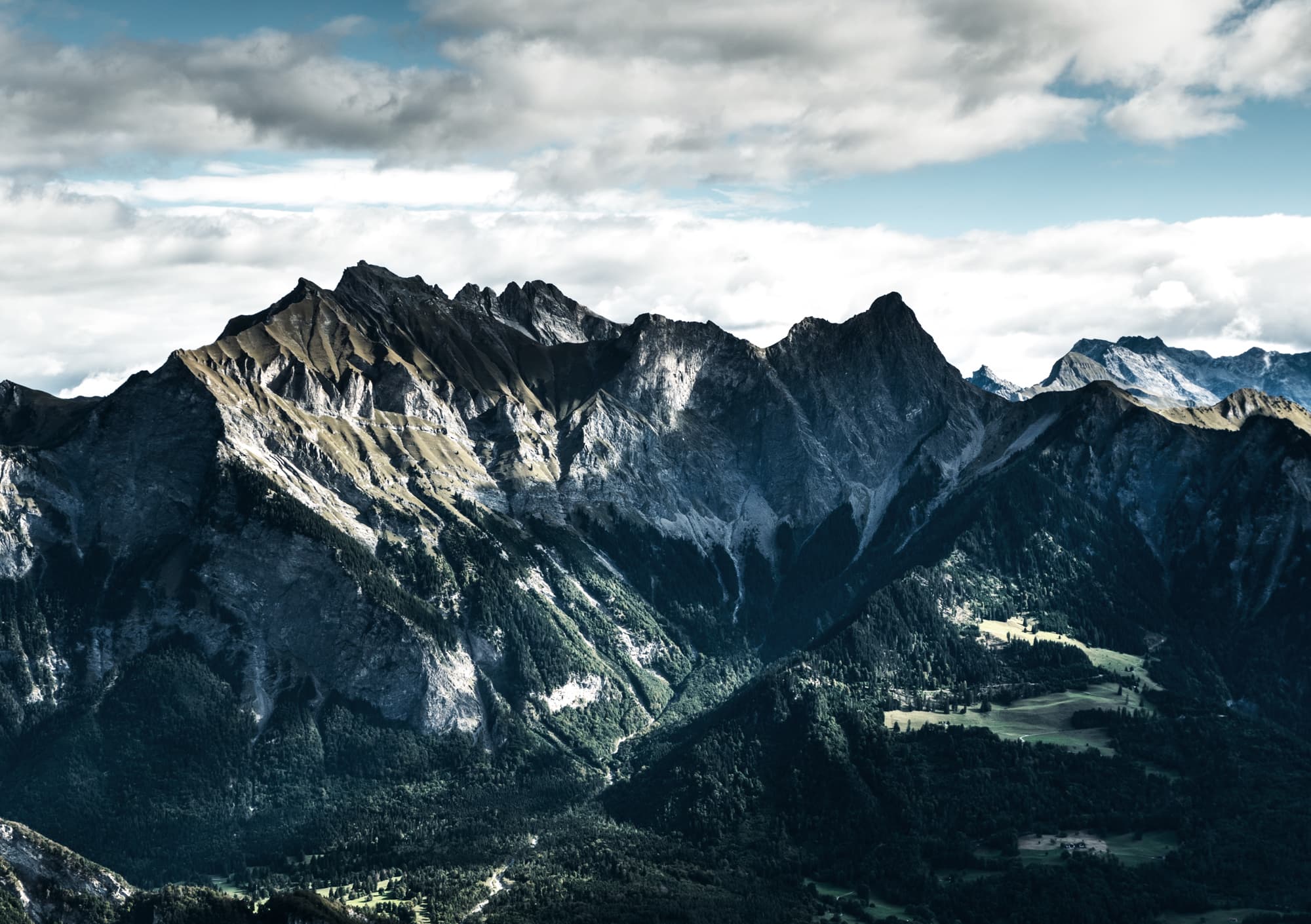 The perfect spot –
for you and for us.
Switzerland's alpine region is a culinary treasure trove. Here, around the Tamina Gorge, the tradition of hospitality with character dates back centuries. The perfect spot for you and for us, in a resort that ranks among the best in the country, if not the world.
Our evening together establishes a connection between us.
As our guest, you give meaning to everything we do. Your expectations, your curiosity and your appetite are what makes us happy and inspires us to deliver our best.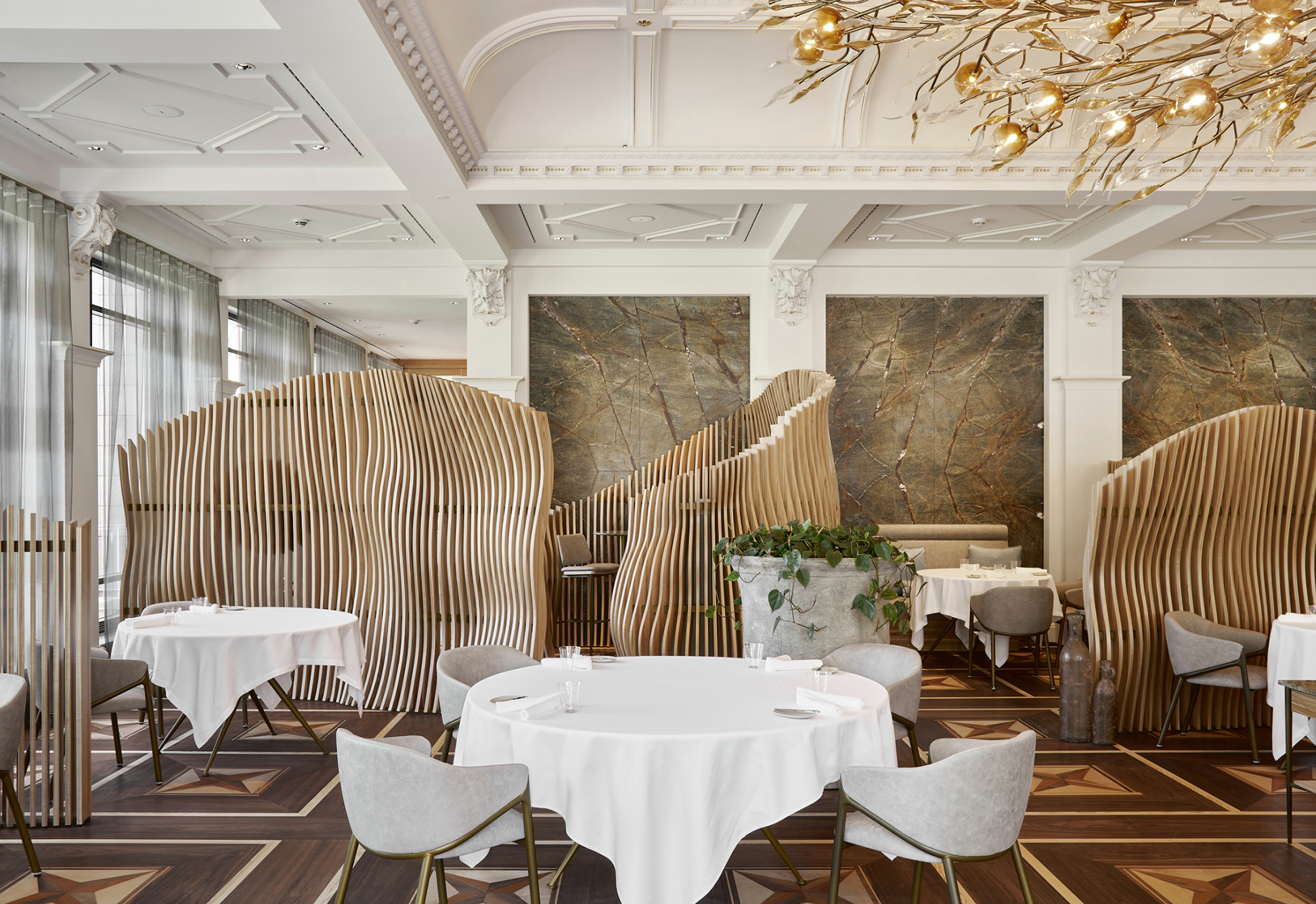 Three-dimensional
delight
Wood, stone, tradition, strong lines, expressive forms — the architecture and furnishings of Memories embody the core of Sven Wassmer's cooking. The raw materials are pure and simple, all from the canon of our natural environment. By combining a good idea with finest craftsmanship, they are transformed into something extraordinary. A room of delight with paradisiacal serpentinite, mighty ash, soft silver and a light grove of branches that provides an intimate setting for every meal.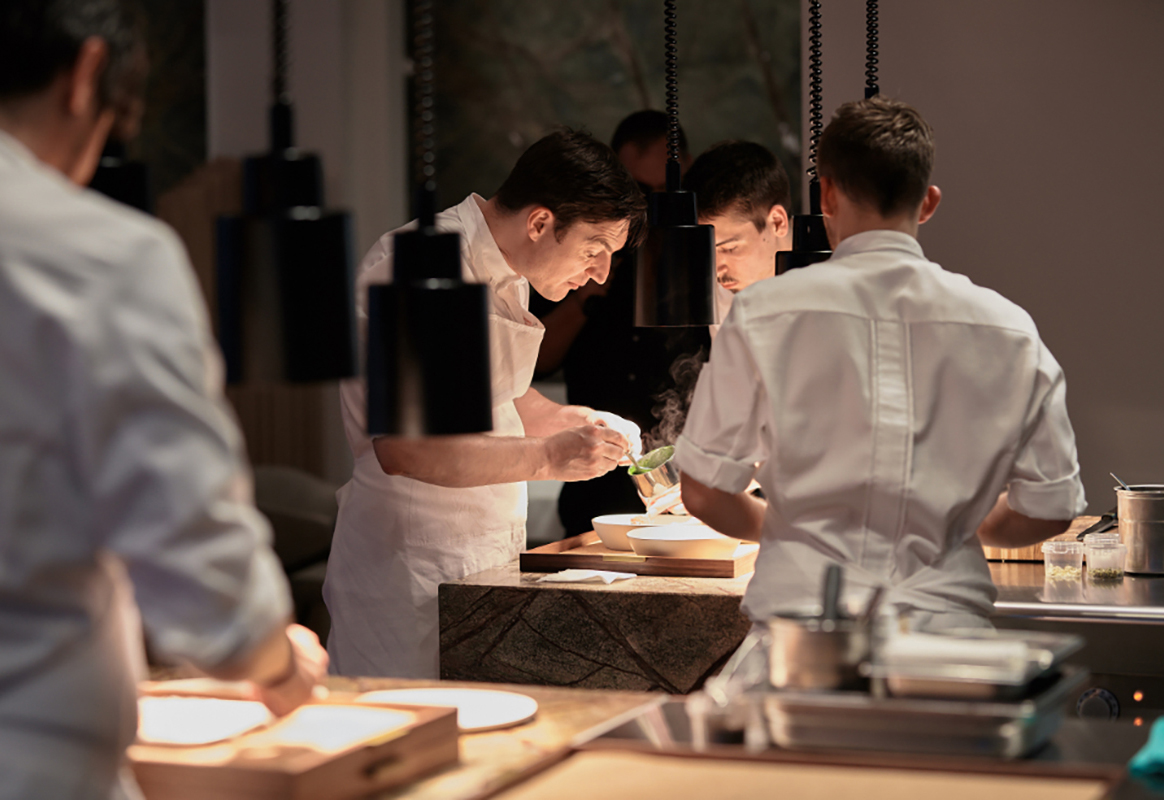 Where to find us.
Sven Wassmer Memories can be found at the Grand Resort Bad Ragaz.
If you are driving, note that there is valet parking, allowing you to relax from the moment you arrive.
Help & Information
Adress
Sven Wassmer Memories
Grand Resort Bad Ragaz
Bernhard-Simonstrasse,
7310 Bad Ragaz
Switzerland

Opening hours:
Wednesday
until Saturday
7 – 9.30 pm
Creative break 2023:
16. July until 1. August
15. until 24. October